Scottsdale, Arizona
Scottsdale-Arizona-Hot-Air-Balloon-Rides-AZ
A Scottsdale Arizona balloon ride is a must if you are staying in Scottsdale Arizona. If you are staying in Scottsdale Arizona there are lots to see and do and a Scottsdale Arizona Balloon Ride in AZ is just one of them.
We have included some interesting background about the town below. When arranging your hot air balloon excursion, be sure to check our Directions page to see how convenient we are to the entire valley.
About the city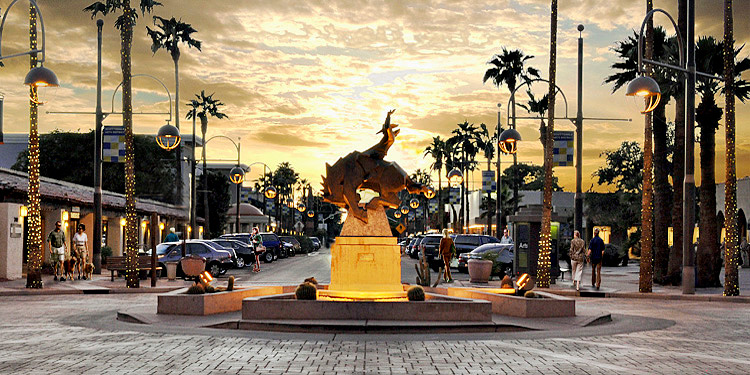 The city is known nationally and abroad for its art and cultural amenities. Though generally high-end and affluent in nature and product, the local art community remains very diverse. A national capitol of Southwestern art and culture (the city often competes with Santa Fe, New Mexico for this bragging right).
The city has more recently become a large and well-respected mecca for the modern and contemporary arts. In 2005, the city's annual Fine Arts Festival was ranked the number-one such event in United States by American Style Magazine.
Arts and Culture
The highest concentrations of galleries, studios and museums that are open to the public can be found in Downtown Scottsdale. The Arts District can be segmented into three distinct districts. The largest is the Main Street Arts District, home to the largest and most diverse collection of styles and genres.
The more contemporary Marshall Way Arts District, and the more touristy and western-themed Old Town district. The very popular Art walk is held weekly, every Thursday evening.
                                       Museums and Art Galleries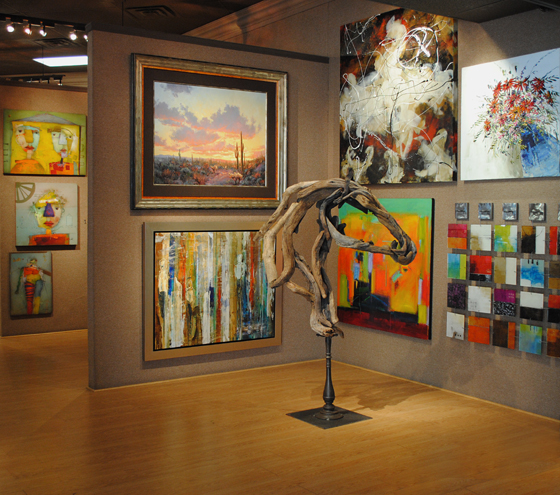 This beautiful Arizona city is home to more than 125 professional art galleries and studios, one of the highest per-capita anywhere in the nation. The city has quickly become a center for art in the United States.
According to the Scottsdale Convention & Visitor's Bureau and American Style Magazine, the city has become one of the country's largest art markets, usually only sharing ranks with New York City, New York and Santa Fe, New Mexico in terms of commerce generated as a direct result of art sales and purchasing.
Shopping
There are many shopping areas within the city, ranging from small districts to large centers. The most notable regional centers include the upscale Kierland Commons shopping center, and the massive Scottsdale Fashion Square mall located downtown, which by itself is known throughout the United States as a major destination for high-end retailers.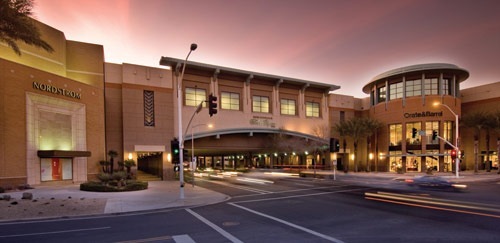 These shopping centers (and others) in this Arizona city claim dozens of marquee brands that are unique to both Phoenix and the Southwestern region. At nearly 2 million square feet (and ever-expanding).
The Scottsdale Fashion Square is routinely ranked as one the most profitable shopping malls per square foot in the Southwest United States.
Take your loved one for a shopping spree and top it off with a memory of a lifetime with a Scottsdale Arizona balloon ride today! If you are in Scottsdale, Arizona: Call us for a Scottsdale Arizona Hot Air Balloon Ride in AZ.
We look forward to sharing a memory with you in a Scottsdale Arizona hot air balloon ride!
Remember….. you have a friend in the ballooning business!
480-282-8686