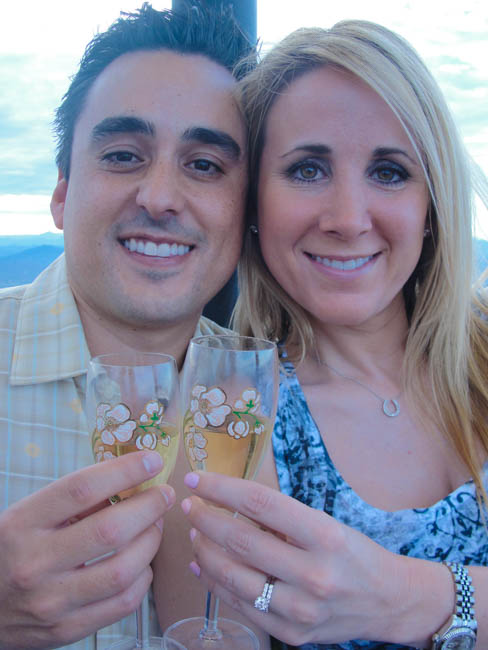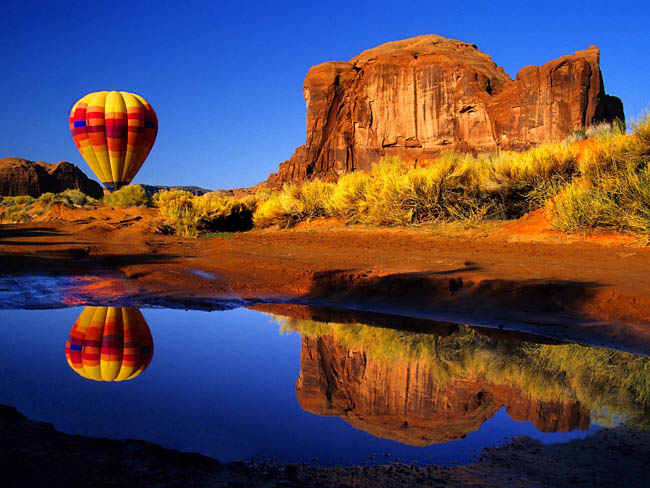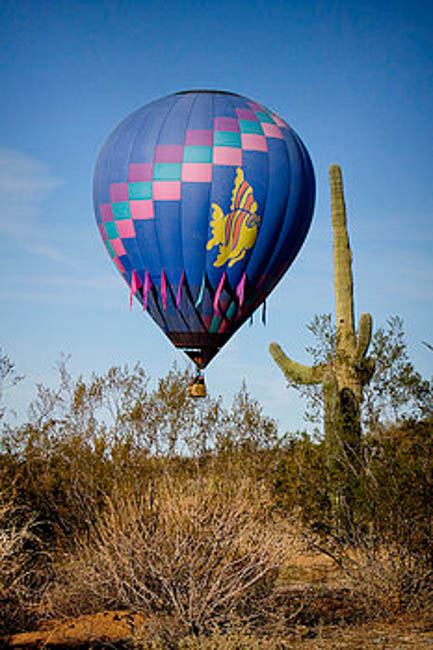 What our customers say about our balloon rides in AZ?
You can read all day long about what we think of our Balloon Ride.  However hearing from our customers might even be more informative!  Arizona Hot Air Balloons really makes an impact on our guests time in Arizona! We don't just sell the balloon ride, we sell the memory of a lifetime. After your flight with us, send your testimonial to us and we will post it for other future passengers.
---
What a time we shared with you! You guys rock! Took our balloon ride in Glendale Arizona and loved it!  The photos we took on the balloon ride came out amazing!                                                                                           Jeffery Spangler 2017
Thank you for the beautiful Phoenix Arizona balloon ride! We took our balloon tour with you back in march and just got settled to send this out. Your companies attention to details and the personal touch you guys add, made the time with you the most memorable. Thank you so much.                                                                                                 Sally Peterson 2016
First of all our balloon flight was excellent and there is nothing you could do to make it any better! Your whole organization was kind, courteous, thoughtful and professional. Your chef provided a wonderful meal. Thank you so much for a fabulous day! The front desk was very helpful with ideas for the big question. Your professional staff was so helpful. To top it off she said YES!                                                                                                                 Michael Sedgwick 2010
I called around for rates, When I called Arizona Hot Air Balloons they were very professional. They had a competitive price, but their service was OUTSTANDING! I booked the balloon flight for my anniversary, the experience was truly wonderful. He even picked us up at our resort in a limo for the same price of the competition pick ups! Save time and money, you will be very happy you did.                                                                         Jeff Galoob 2007
This was truly an amazing adventure! You all have made our dream come true. Till our balloon flight with you, I was afraid of heights. The pilot and crew assured me that there is no depth perception, and they were right. We'll have to bring our daughter and the rest of the family next time!! They were understanding and very responsive to our needs and concerns.                                                                                                                              David & Jessica McDurmott 1998
Our balloon ride was terrific! I'm recommending it to everyone I know! I hope to fly in the future so that I can come back with others!                                                                                                                                                                        Jerry Rios 1990
This was out 1st balloon ride in AZ and it was exhilarating! I loved the contouring over the mountain.  Your catered food was amazing. Thank you so much for a fabulous day.                                                                  Jackie Roark 1989
This was an excellent balloon flight! Perfect day & a delicious brunch! Nothing could beat this trip!  Brenda & Rob 1986
We had so much fun. I'm not a lover of heights, but this was exhilarating. Words can not express how amazing this experience is.  Arizona Hot Air Balloons work so hard to make the ballooning experience a blast.                                          Mary Ann 1983
One of the most amazing things I have ever done & look forward to doing it again. If you have never taken a balloon ride in Arizona, you should.                                                                                                                                                                   RC 1975
Rememeber that you have a friend in the ballooning business!