Arizona balloon climate.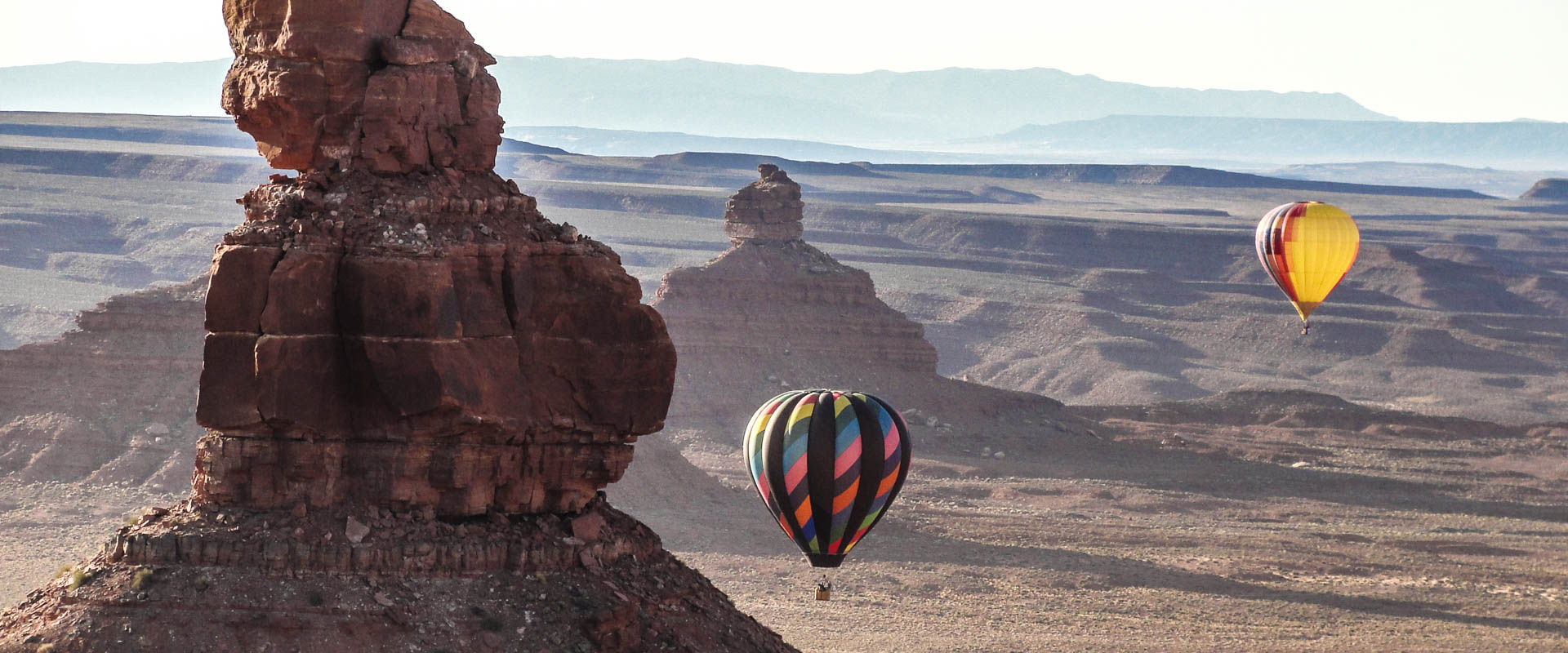 Perfect for Hot Air Balloon ride in AZ!
Residents who moved to this city from temperate climates often complain about the lack of seasons. Actually Arizona Upland has five seasons, which, though more subtle than the traditional temperate four, are distinct if one learns what to look for. Arizona is known for the quick storms and they pass over.
Year round in ballooning we fly over 340 flights a year. That is because although we might cancel the balloon ride the night before, the very next morning is sunny and beautiful and we have a great flight. The adverse weather does not stick around, thus making Arizona the best place in the world to take a hot air balloon ride.
***Please Note***
Arizona Hot Air Balloons is committed to the safe operation of our hot air balloons and your safety.  Please let us make the weather calls for that day. Our balloon pilots are certified and know the weather…. In fact they live it. Many of our passengers are from other states where adverse weather comes in and stays.
Here in Arizona our weather in unique. Storms stay for a few hours and leave. Don't decide to sleep in the night before cause you saw lightning or a rain cloud. Many times we are out flying the next morning without you, because the high winds blew the storm out.
Arizona weather is beautiful, and it has its perfect timing to make the desert lush and green. This makes the state of Arizona the best place in the world to fly. The weather is consistent, allowing us to fly over 340 flights a year. Arizona's hot air balloon season is truly year round!
Summer Rain Season Balloon Ride
(early July to mid- September)
The year traditionally begins with the most dramatic weather event of the region – the often abrupt arrival of the summer rains. A tropical air mass adds humidity and moderates June's extreme temperatures; frequent thunderstorms; main growing season for many of the larger shrubs and trees.
Arizona Hot Air Balloons asks that you not make weather calls.  We have has balloon ride passengers in the past make their own weather call.  Arizona's storms normally do not stay around longer than the 10-12 hours.  Many times it looks like there is no way we are flying, the wind is howling and rain is horizontal.  Then the next morning, we are out flying in beautiful sunny skies!
Autumn balloon Ride
(October & November)
Warm temperatures; low humidity; little rain; few species in flower, but beginning of growing season for winter annuals in the rare years with enough rain. Autumn and late summer occasionally receive heavy rains from the remains of Pacific hurricanes.
Winter Balloon Ride
(December & January & February)
Mostly sunny, mild days, with intermittent storms with wind, rain, and cool to cold temperatures; February often warm and dry, more spring-like. At times you can even see a rare snowfall in the Tucson Mountains.
Spring Balloon Ride
(From early to late February through April)
Mild temperatures; little rain; often windy; main flowering season for annuals, shrubs and trees; winter annuals may bloom in February in warm, wet years.
Pre-summer Balloon Ride
(May & June)
High temperatures; very low humidity; no rain in most years; May is very warm and often windy; June is hot and usually calm. There is little biological activity except for the flowering and fruiting of saguaro, foothill palo verdes, and desert ironwood trees. Nearly every living thing is in basic survival mode until the rains arrive.
Balloon Ride Weather
Our high flight hour veteran pilots are very knowledgeable in weather.  Arizona weather is the single most important thing for balloon rides in AZ.  Arizona Hot Air Balloons understands this.
That is why we work so hard with mother nature to make sure that the balloon ride is safe.  We will NEVER force a flight in marginal weather.  Your safety means more to us than your bank account.  Our spotless safety record speaks for itself.
We look forward so sharing the memory of a lifetime with you!
Call 1-480-282-8686 for more information or you can fill out a contact form and one of our staff members will reach out to you and answer any questions you may have about our balloon rides over Arizona.
Remember that you have a friend in the ballooning busines!