Balloon Company Ride Standards

Not all hot air balloon companies standards are created equal.
A Balloon companies standards is very important and should not ever be over looked.  You must always take into considerations things like safety, customer feedback.  It is not always the price.
When you are shopping for a memorable experience you have to shuffle through hundreds of "nation wide certificate companies" that try and pass them selves off balloon ride providers.  You can eliminate a lot of wasted time and money by just doing a little research. Few things to look out for when trying to book your memory of a lifetime.
These sites not only share false addresses, but fake testimonials, too. See this google search to discover over 100 different websites with an identical fake testimonial:
Fake Testimonial search
Or how about nearly 2000 websites with the same phone number?
Identical phone number search
An additional 300 sites from the same company, using a different toll free number:
Second phone number search
Arizona Hot Air Balloons provide hot air balloon rides in AZ on a daily basis.  We understand that most people will take one, maybe two balloon rides in their lives.  We also know its imperative to make sure all the T's are crossed and the I's are dotted.  As a Arizona balloon ride customer we understand you will remember every single detail.  It is our responsibility to make sure your balloon ride is the most memorable it can possibly be.  We will provide nothing but the best for your balloon ride tour.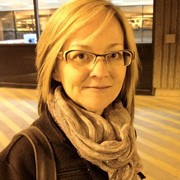 Sherry Dryja a Cultural Travel Examiner wrote about her hot air balloon experience with another company.  Although she had an amazing time in flight, as hot air balloons are always amazing.  The staff that provided the services was less than palatable for her. She wrote about this in one of her latest blogs we will provide you at the end of this blog post.
In her blog she talked about her "owner/pilot" and some of the abrasiveness he possessed during her balloon flight in AZ.  "The company I flew with was Aerogelic Ballooning and……. the owner/manager of the company swore at his crew on several occasions and made snide remarks throughout the flight when someone asked a question".  Many customers often concerned with "price", never asking about safety records.  Price is what you pay, but is value what you get"?  Sherry Dryja felt she did not get the value she deserves and she is right.  She even mentioned us in her post as an alternative option for a balloon ride in AZ.  Shifting through the frivolous balloon ride companies can be a task in itself.  Not only does Arizona Hot Air Balloons help the customer do this, but so did Mrs. Dryja.
You can not always depend on the yelp ratings as for a few hundred dollars a month, they remove the negative feedback left by upset customers.  So sometimes the balloon ride customer feels left out to dry.  There is only a few balloon fire providers in Arizona.  So a little time and research will definitely go a long way, save you money and a lot of time.  Do not just go down the list looking for the cheapest balloon flight price.  You will get caught up in the mess.  As a industry standard we DO NOT pre-charge or pre-authorize your credit card on file.  The balloon ride industry as a whole will take a credit card to hold your reservation, just like a hotel or resort, never pre-charging it and then you pay the day of the flight.
Arizona Hot Air Balloons provide safe, aesthetically pleasing hot air balloon rides on AZ.  We keep motivated and happy staff on hand at all times.  Arizona Hot Air Balloons understand that we have one chance to make the best possible balloon ride experience possible and we take that responsibility with great pride.  Remember not all balloon ride company standards are created equal.  Never settle for anything less than the best.
Please feel free to contact our motivated veteran staff members at 1-480-255-5559 or you can always contact us on our website contact form, to initiate tentative balloon ride dates and general inquiries.  As always we are looking forward to speaking with you about your hot air balloon tour with us.
Gentle Breezes!